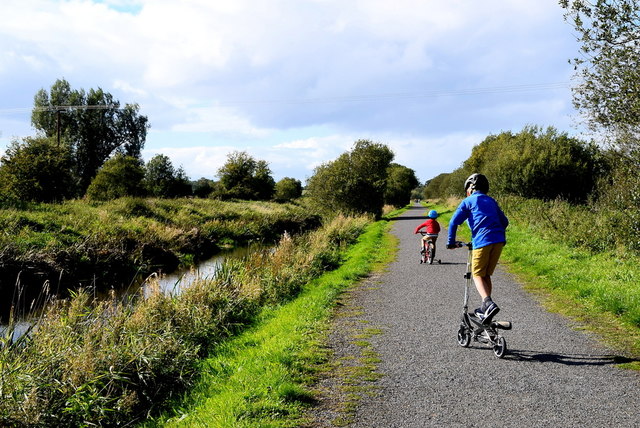 During lockdown, we saw a spike in bicycle purchases and many more people out cycling. Cycling is an invigorating form of exercise that allows us to see more places and feel that beautiful fresh air on our skin. Traffic on the roads can deter us from getting out there, so we have compiled a list of easy and flat cycling routes around Ireland that are perfect for beginners and avoid lots of traffic.
1. Inis Mór, Galway

Chuig an oileán! Since we are still in the mood for a staycation, let's start with a trip to Inis Mór for a gentle but gorgeous cycle. There are plenty of places to rent a bike on the island, so no need to bring your own. This is a gentle four-hour cycle where you will be making frequent stops at places like Dun Aonghasa stone fort, the Poll na bPeist natural swimming pool and the various beaches along the way. We recommend staying overnight and making a trip out of it.
2. Killarney National Park Loop, Kerry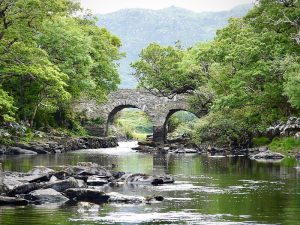 This trail, passing Muckross Castle and Dinis Cottage, is perfect for those cyclists starting out. It is a flat, 16km scenic trail that passes the enchanting Torc Waterfall.
3. Glendalough, Wicklow

The Garden of Ireland offers an array of cycling routes, but many can be challenging. Head to Glendalough and take the green, purple or orange routes for a short, gentle and flat enough cycle around the lake and woodlands. 
4. Phoenix Park, Dublin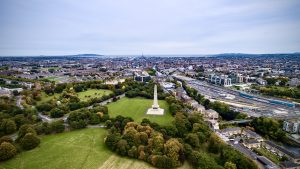 For Dublin's urban dwellers who are starting their journey to cycling, you are blessed with the facility of Phoenix Park. Accessibility is good. There are cycle lanes for your safety. It has a good surface quality. What a perfect place to start out. You have no excuse but to get on your bike!
5. Vartry Reservoir, Wicklow
Vartry Reservoir is a place of natural beauty – particularly in the early morning hours – that offers a flat and scenic route for a beginner cyclist. There are three trails, some with steep inclines but generally flat overall, which give you the opportunity to explore the immense reservoir that supplies Wicklow and parts of Dublin with their water. 
6. Lough Key Forest Park, Roscommon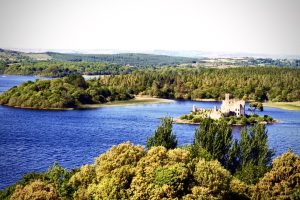 Lough Key offers 8km of perfect traffic-free cycling trails where anyone can build their cycling confidence. Pedal away while immersing yourself in the colours of the forest – always special during Autumn – and stop off and visit heritage sites such as the Icehouse, the Wishing Chair and the Fairy Bridge. It's a magical place for both children and 'the big kids'.
7. Grand Canal Greenway, Offaly/Dublin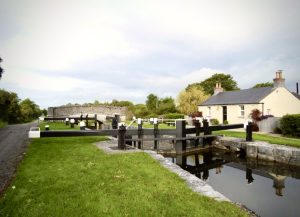 This is a flat 22km trail that travels along the Grand Canal, passing many historical heritage sites. It will take you from Ringsend in Dublin to Shannon Harbour in Offaly. There is one section at Tullamore where you will need to enter an urban area. Other than that, you will feel safe along the canal trail. Of course, keep an eye on pedestrians!
8. The Waterford Greenway, Waterford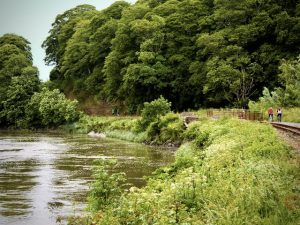 The Waterford Greenway could realistically be completed in just over two hours, but why would you want to finish so quickly? Enjoy the ride! On this generally flat, 46km off-road trail, you will be taken along Waterford's charming coastline, passing the captivating Comeragh Mountains and feeling on top of the world as you cross ancient aqueducts. Stop as much as possible and take it all in!
9. Blessington Greenway, Wicklow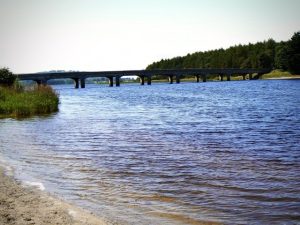 For a short, flat and enjoyable cycle, look no further than the Blessington Greenway, which opened in 2014. Offering just under 6km of trail, the route gives you a new way of taking in the spectacular views of Blessington's lovely lakes.
10. The Great Western Greenway, Mayo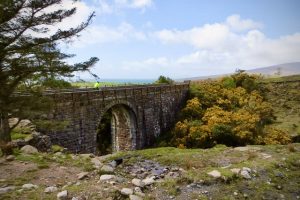 A European Destination of Excellence, this greenway is suitable for those who are ready for the longer routes. The greenway is 42km long and stretches from Achill to Westport. It boasts some spectacular views along the way. If it seems too much, you can always do it in stages. There are gentle gradients, so do be ready for a few hills, but it is completely off road and away from traffic.
Now that you know of a few easy cycling routes you can take when starting to cycle, enjoy the journey! Remember to abide by the 7 Principles of Leave No Trace, always use the trails that are provided and do not go off piste where it isn't permitted. Travel gently and get on your bikes!