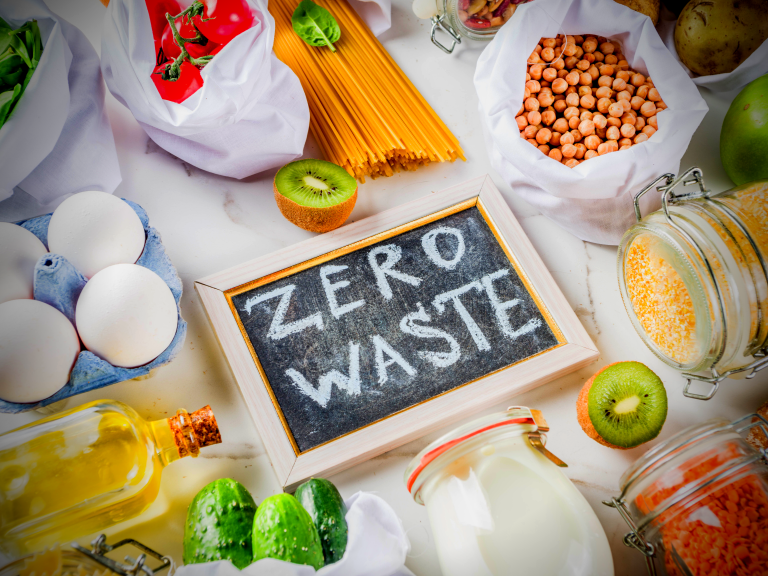 This week (7th-13th September) marks the annual international campaign known as Zero Waste Week. So, to celebrate, we have compiled a list of Zero Waste Shops found here in Ireland. For this year's campaign, the theme is reducing food waste, so we have concentrated on shops that have proven their dedication to tackling food waste through their zero waste practices – Refill Shops.
Zero Waste Refill Shops have become powerful and popular services that have been establishing themselves throughout Ireland in recent years. They have become local informational hubs where people can go to find out how they can actively reduce their waste. The following are some of the shops, in various locations in Ireland, that really stand out for us.
Zero Waste Shops near Dublin and Wicklow
There are so many zero waste options around Dublin and Wicklow. The Source Bulk Foods in Rathmines provides not only an abundance of organic produce, but also offers great tips on how to reduce waste on its website and channels. They have now launched an online delivery service to make the zero waste journey easier for their customers.
NOMS (Natural, Organic, Mindful, Sustainable) is another well known zero waste shop in Phibsborough, Dublin. The shop is all about exactly what is spelled out via their acronym! NOMs has also begun an online delivery service where customers can avail of the organic, plastic-free fruit and vegetable boxes.
A new family run, zero-waste shop called Anniepooh has come to Greystones. It is a friendly and informative place where those who are starting out on their zero-waste journey can feel at ease and welcome. Anniepooh offers a range of products that have helped customers take on more sustainable habits and reduce unnecessary waste at home. From eco-baby products to bags, as well as a variety of refill food options, Anniepooh has you covered – plastic-free of course! 
Take Our Free Online Sustainability Test 
Zero Waste Shop in Galway
The Filling Eco Store in Galway has been providing eco-friendly Galwegians with a range of products from rice and pasta to locally produced bamboo toothbrushes since 2019. Their great quality produce, lack of packaging waste and friendly service has created an enjoyable shopping experience for all who visit. They also provide a new online shopping service with delivery too.
Zero Waste Shop in Mayo
PAX Whole Foods & Eco Goods store in Westport is one of the most well-known zero-waste shops in Ireland. It is a sustainable grocery that offers an array of products from reusable essentials to refillable cleaning products and personal care items. It provides a huge variety of organic food that can be sold in bulk and also actively promotes and supports various campaigns to fight against plastic consumption. 
Zero Waste Shops in Cork
Cork is a place where the sense of community is strong. This can be felt among the many zero-waste shops on offer here. A new family run refill shop called Earth Way Refill has opened up in Middleton, and we are excited to see it blossom. 
Another rather established Cork Refill Shop is Twig Refill at The Olive Branch in Clonakilty. Not only is it dedicated to minimising the use of plastics and wasteful packaging through its produce choice and by offering cotton reusable bags, but it also creates a relaxing and welcoming atmosphere. Everyone is welcome to ask questions and have a chat over a cup of batch filtered coffee by West Cork Coffee, which creates a great sense of community around the shop.
Food Co-Op Stores
Food Co-ops have been evolving around the country with the same objective in mind – to provide a quality local organic grocery as well as a space where wellness is promoted. Two of our favourite ones are The Urban Co-Op in Limerick and The Dublin Food Co-Op. And if you'd like to get involved, you can volunteer and join these fabulous zero-waste communities.
Shopping Online
For those who are still feeling uncomfortable about going shopping but still aim to change their habits, The Minimal Waste Grocery is the place for you. Here you have a vast array of organic products from herbs to household products that can be purchased online and delivered to your door, all plastic-free. Baggage is free of charge and ranges from bio bags to glass jars for liquids.
To find more zero waste shops near you, check out the Go Zero Directory for more on where you can get your refills and fresh organic fruit and vegetables in your county.