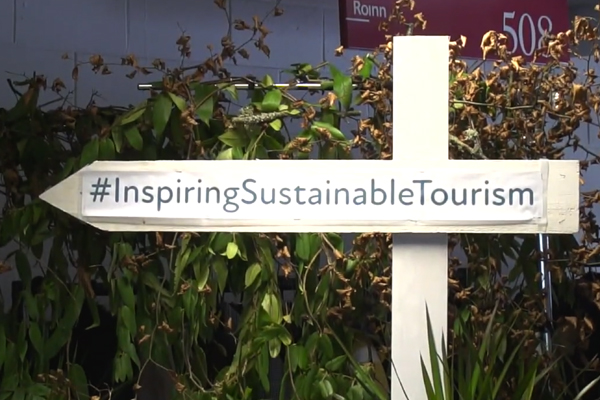 The inaugural Inspiring Sustainable Tourism conference took place in Croke Park on Wednesday 27 November 2019. A jam-packed full-day event brought attendees representing a vast array of tourism business from Dingle to Donegal.
Keynote speakers on the day included environmental scientist Dr Cara Augustenborg who addressed the hard facts of climate change. Anna Pollock, strategist and change catalyst serving the international tourism and hospitality sector, spoke about the need for sustainability and regeneration within the industry. Ryanair's Kenny Jacobs discussed the aviation industry and its need for change. The afternoon saw comedian Colm O'Regan take to the stage where he lightened the mood with a much-needed light-hearted presentation after the hard-hitting facts.
The day proved a great success and left attendees inspired and ready for change.
Inspiring Sustainable Tourism 2020 is due to take place on the 2 December 2020 in the Aviva Stadium, Dublin 4
Register your interest today and we'll let you know when tickets are on sale and more details on our brilliant line-up of speakers for the 2020 event.