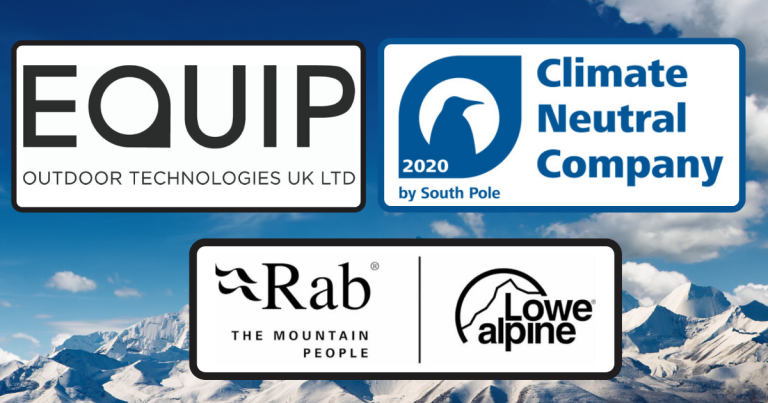 When we think of our business's carbon footprint, we sometimes forget about the impact our suppliers's footprint can have on our own. Now that Rab & Lowe Alpine have been recognised by South Pole as being carbon neutral, adventure tour operators will have more choice on where they can go for mountain clothes and equipment while keeping their carbon emissions 'lowe'.
They are already on track to fulfilling their commitment of reducing their environmental impact by 25% by 2022 through being powered by renewable energy, increasing the use of recycled materials and monitoring their waste carefully. Their previous plastic mailer packaging has been replaced by paper/cardboard made from sustainably sourced materials and is 100% recyclable. Their aim is to avoid unnecessary packaging where they can. What's more, they make sure this environmentally friendly ethos trickles down through all the departments of the business. As stated in their environmental impact statement they "reuse, refill and eradicate where (they) can, encouraging all employees to consider their own behaviour and changing our company approach to cleaning and catering provisions."
Rab and Lowe Alpine, now owned by Equip Outdoor Technologies Ltd., is evidently passionate about the outdoors. Their objective is to "explore ways to grow (their) business and minimise (their) impact on the outdoor environment." They have been recognised by the Swiss carbon finance consultancy, South Pole, as a Climate Neutral Company and have committed to reaching Net Zero Carbon Emissions by 2030. Whatever carbon they cannot avoid, they offset with South Pole. It is exciting to see more and more companies motivated to reduce their carbon footprint. We look forward to seeing more tour operators choosing suppliers and manufacturers with a low impact on the environment.