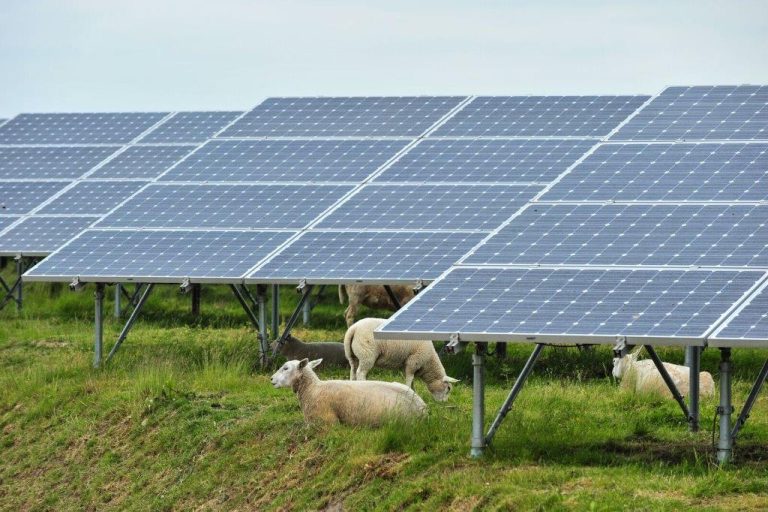 With Danish group Obton and Irish company Shannon Energy recently announcing plans to spend €300 million on building plants that will generate electricity from solar power in the Republic, could Irish sheep farms now look at adapting their land to cater for both?
In the US, solar farms are on the increase. One university professor has suggested that modern energy production and traditional farming could exist side by side.
"One of the things that we are really trying to encourage is raising livestock – especially sheep – underneath those solar arrays," says Charles Gould, an energy educator with Michigan State University Extension.
According to Gould, the solar panels can be doubly beneficial by creating shade that can support a wide variety of plants that are low-growing, deep-rooted and hold the soil in place. This in turn supports pollinating insects.
Gould goes on to suggest that "if  located near an orchard or blueberry field, these gardens can help attract the insects needed to pollinate those crops."
The idea would no doubt need to be tweaked for the Irish environment. But in the future, it might see a more sustainable future for Irish farming. A win-win for farming and solar development.