Nowadays, all we hear is sustainability, but what really is sustainable tourism? Sustainable tourism aims to increase the positives and decrease the negative impacts caused by tourism. The UNWTO describes it as "tourism that takes full account of its current and future economic, social and environmental impacts, addressing the needs of visitors, the industry, the environment and host communities". This definition is in line with the UN's 17 Sustainable Development Goals (SDGs) to transform our world and continue to create positive impacts.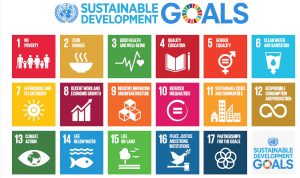 When discussing sustainable tourism, we must always refer to these SDGs. Ask yourself, how can my tourism business fight poverty and hunger? If we cannot directly, is there a campaign that we can support? How can we improve the quality of education amongst staff, customers and the greater community? How can we promote equality in the workplace and amongst visitors? Intrepid Travel, for example, has set up their own foundation which has invested in grassroots projects that have empowered local communities. In relation to climate action, businesses can cut down long term costs by making changes like switching to renewable forms of energy and managing waste more effectively. TUI, for example, has consistently lowered their carbon emissions on a yearly basis and aims to be Europe's most carbon-efficient airlines.
Our members have also taken this sustainable route. Clifden Eco Beach Camping & Caravanning Park banned single-use plastic bottles from their site and has been using wind-powered electricity since 2013. Another member, Blackstairs Eco Trails, educates their guests on foraging and all things nature. Education and awareness is the key to many of the questions posed above. We have the responsibility to educate our staff, our customers and society in general. Educate them on the 7 Principles of Leave No Trace and the 2 Minute Beach Cleans. Education leads to a better quality of life. Your sustainable tourism product can create this.
Learn more via our free online courses on Building a Sustainable Policy and Sustainable Management Systems.